Pallet transport conveyor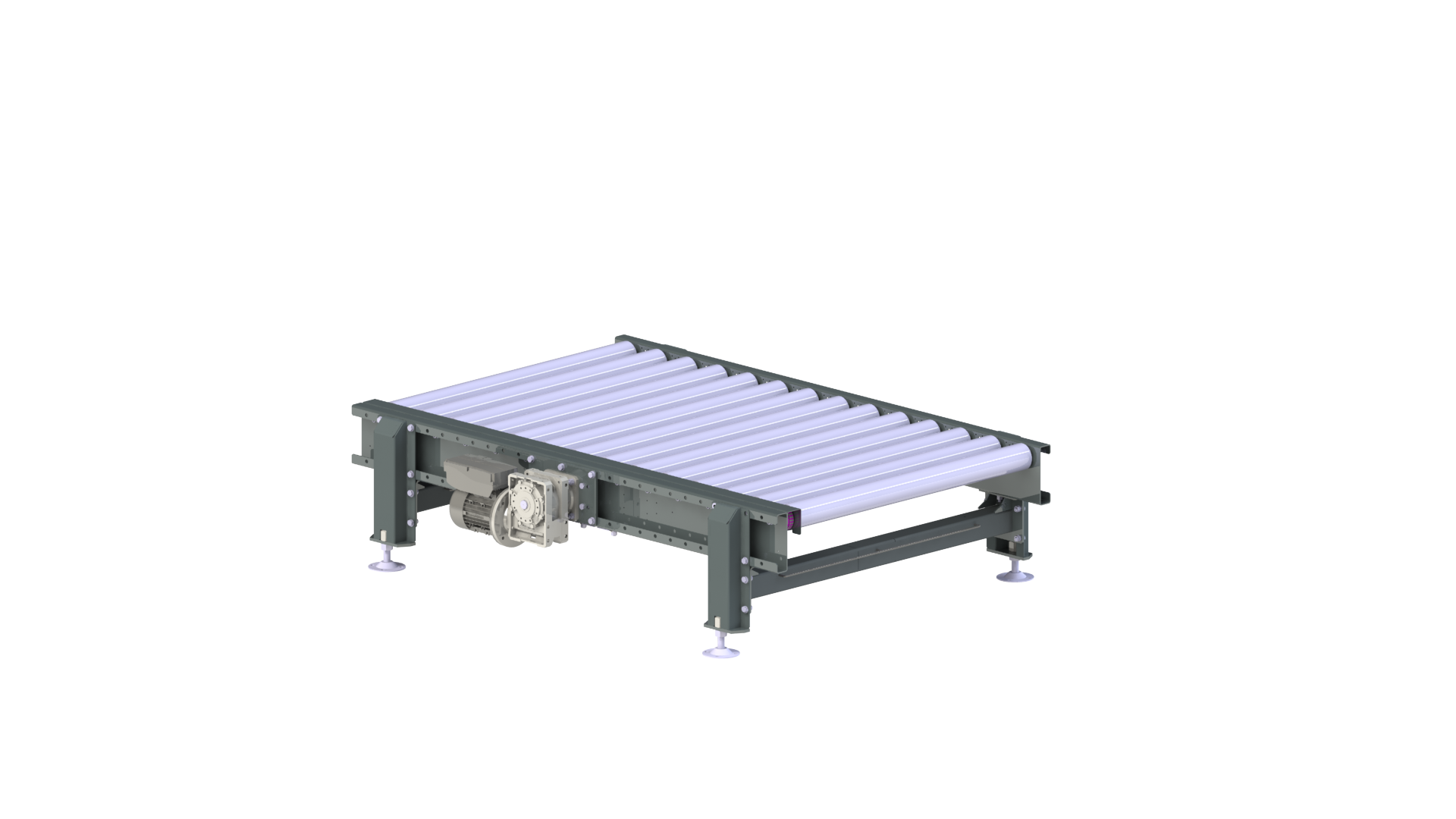 Description:
Motorized roller conveyor designed for transportation of heavy loaded wooden pallets.
Advantages:
Simple solid construction

Pallet centering and braking mechanisms can be installed

Easy to install wiring

Wide choice of conveyor lengths

Rollers are higher than the side boards that makes easy to unload pallets with a fork loader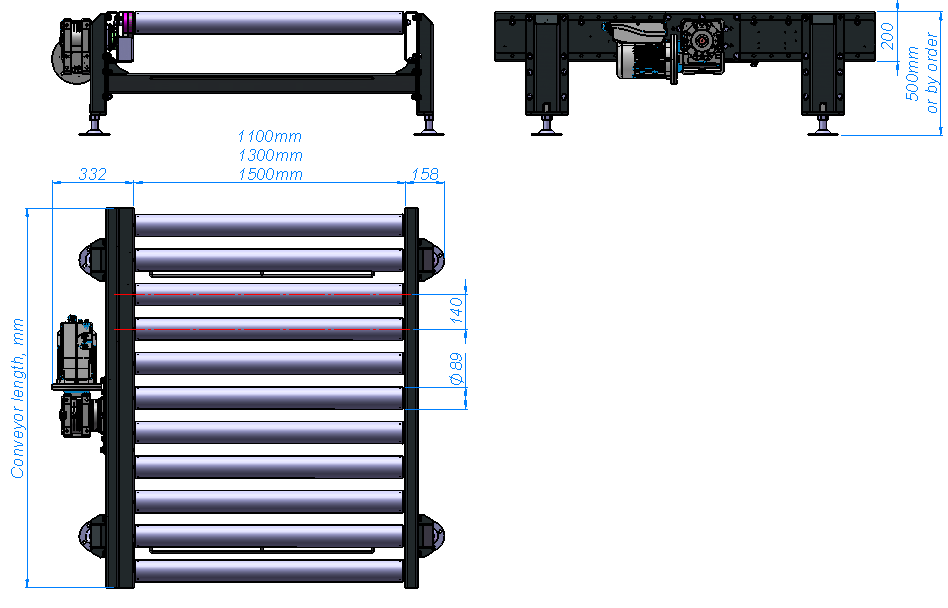 Technical parameters:
Conveyor lengths from 980mm to 4900mm

Conveyor working width 1100mm, 1300mm, 1500mm

Standard conveyor height  500mm and 650mm, or other by special order

Loads up to 1850 kg

0.37kW – 900kg

0.55kW – 1300kg

0.75kW – 1800kg

Conveyor nominal speed 12m/min (can be changed)

Can be used simple or SMART motor

Powder coated
Conveyor weight according to length and width, kg:
Advantages of pallet conveyor powered by SMART motor:
Smart motor has integrated drive and whole needed control components.
It's possible to connect up to five conveyors using one wire (picture below).

QuickOn connection which saves labor time and cost.

Parameters are transferred to the each SMART motor using smart phone by touching it to motor control box.

Pallet conveyor has optical sensor to stop the pallet and special multi-plug connection with 10m or 20m cable. This cable connected to main control cabinet allows to control conveyor from distance, because it collects sensors and SMART motor signals.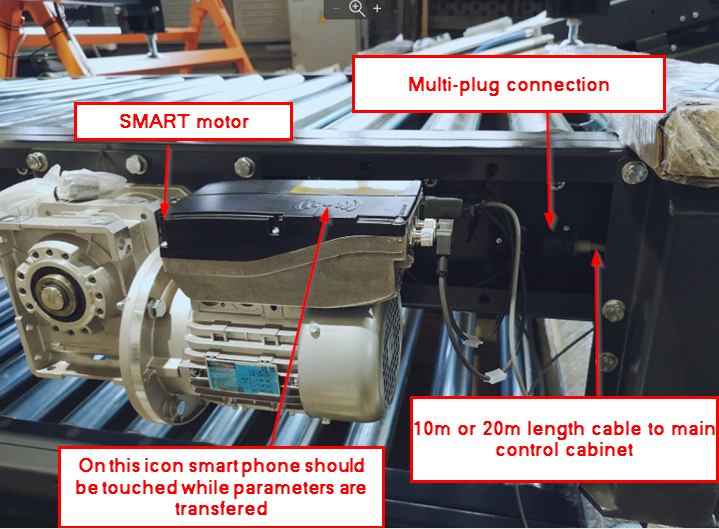 Optional pallet conveyor attachments
Description:
Pallet centering device, pneumatic stop device and mechanical stop are designed for transportation, positioning in center or one of the sides of conveyor and stopping in one position of empty wooden pallet.
Advantages:
Simple solid construction

The palette can be centered in the middle or on the selected side

Easy to install wiring

Wide choice of conveyor lengths
Technical parameters:
Conveyor lengths where centering and pneumatic stop devices can be installed are from 1540mm to 5880mm
Centering and stop devices are available for conveyors  1100mm, 1300mm, 1500mm wide

Centered and stopped can only be empty pallets.

Powder coated