Plastic belt conveyor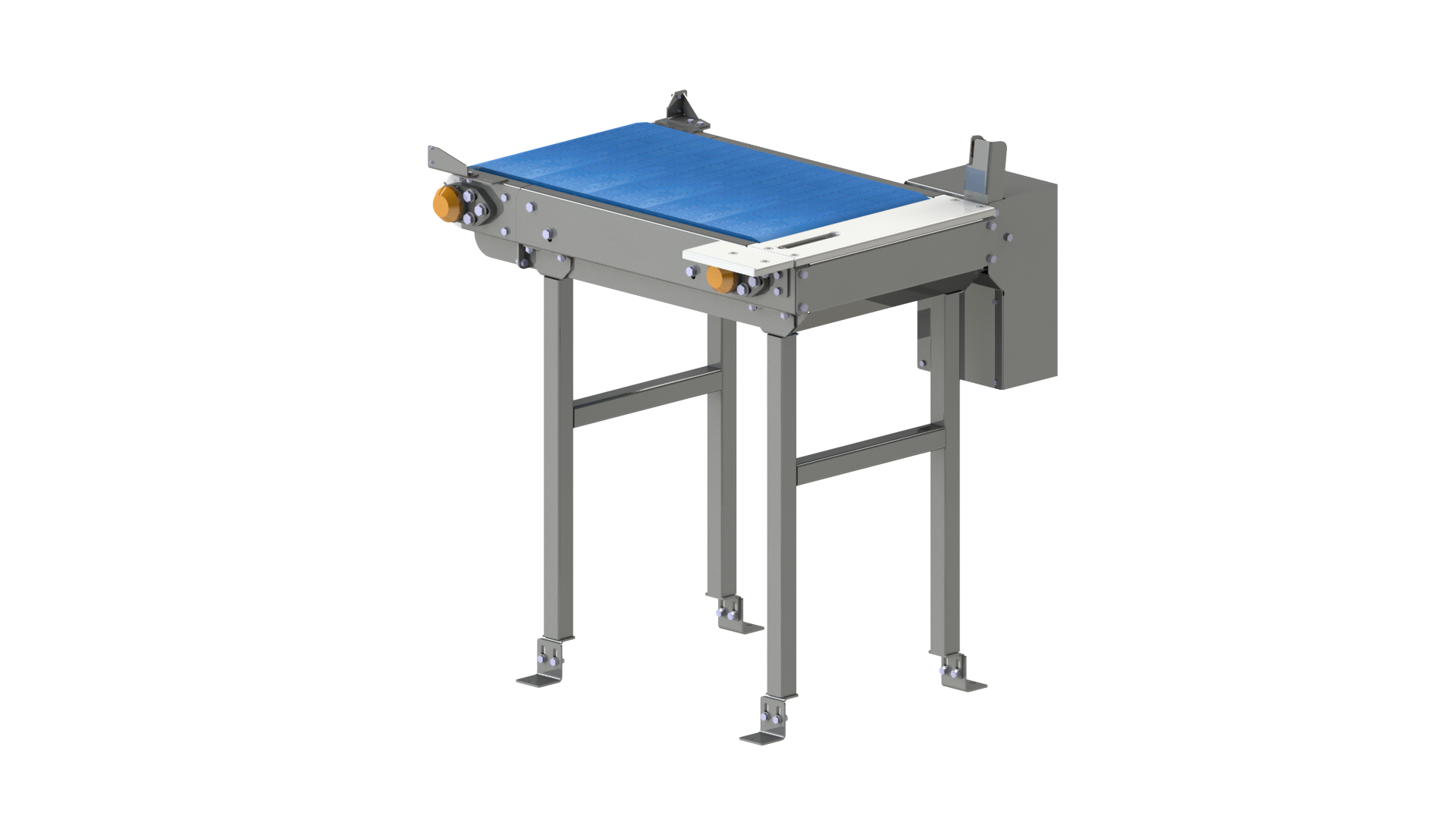 Description:
Our plastic modular belt conveyors with stainless steel housing are designed to work not only in food but also in other industries with similar requirements. The modular design allows you to assemble a conveyor of the required dimensions, speeds and capacities.
Advantages:
• Easy to wash
• Modular design
• Length, width and height can be selected according to the requirements
• Speed and power can be selected as needed
• Can be reversed
• Easy to adjust and service
• Can work in cold condition?
• Durable
• Easily integrated into the conveyor system or can work separately.
 
Main technical parameters:
• Conveyor lengths from 500mm to 2500mm
• Conveyor working width from 82,5mm to 1360mm
• The motor can be mounted on one of the conveyors side or under conveyor.
• Stainless steel housing
Customers using the following conveyors:
Rokiškio sūris

Fudo

Suslavičiaus