Rollers
We manufacture and supply rollers according to your requirements: free-rolling rollers, chain driven rollers, belt driven rollers. Rollers can be with a diameter of 30, 40, 50, 63.5, 80 and 89 mm, and a length from 150 to 1500 mm. The round axes of the rollers can be with diameter of 8, 10, 12, 15, 20, 25 mm, depending on the load and the roller diameter. Also, we supply rollers for heavy industry. Faberis has been manufacturing rollers for more than 15 years, therefore has gained a lot of experience in their production. We apply warranties to all rollers manufactured in our company. Contact us for more detailed information about rollers.
Types of rollers
1. Gravity conveyor rollers
 This type of roller is less costly alternative to the high-speed conveyor rollers. It is a great option for application where noise is not a problem. It is recommended to fit any type of conveyor.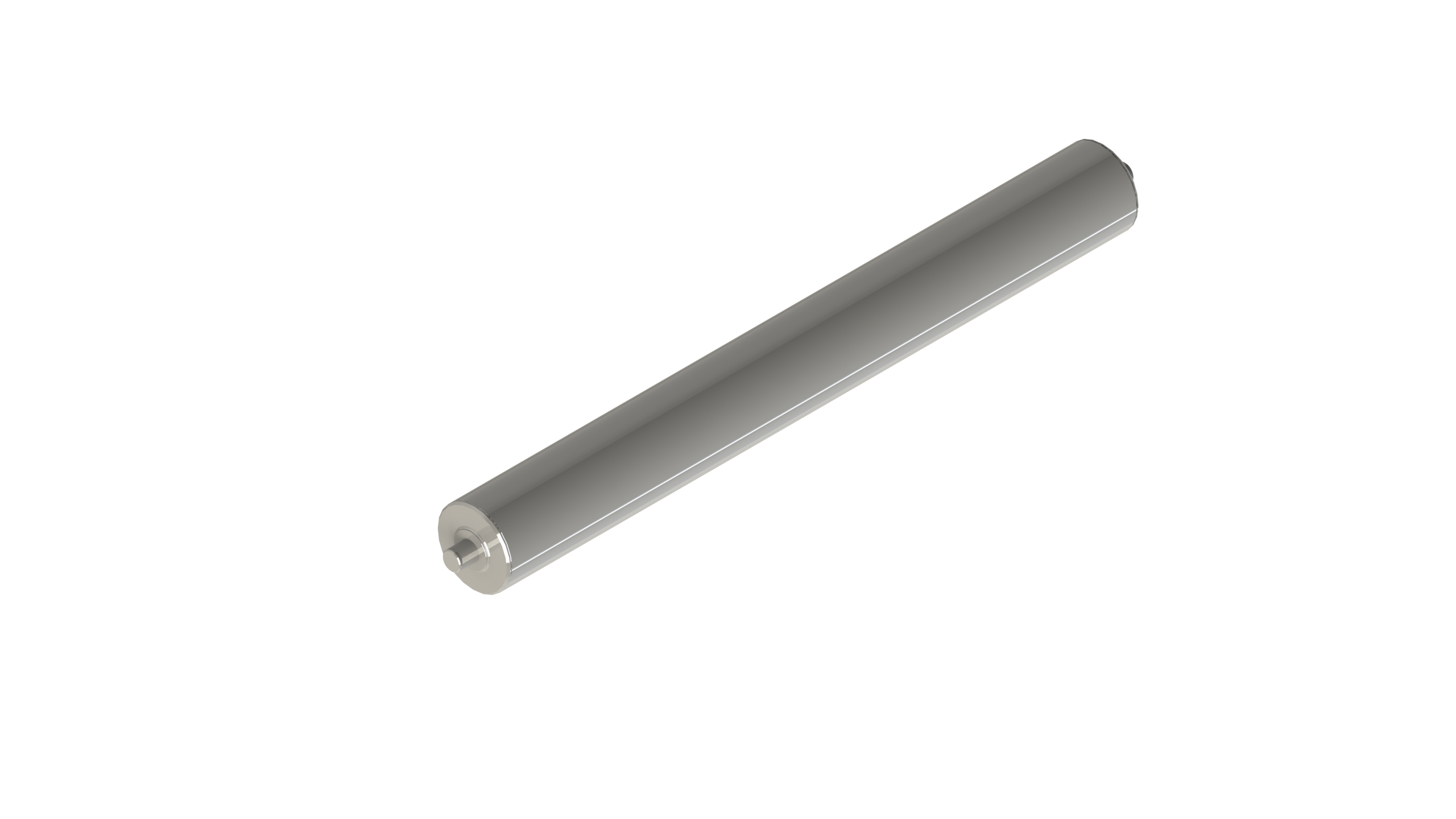 2. Covered rollers with a protective sleeve
Rolls coated with a protective sleeve are used wherever it is necessary to protect the surfaces of transported products from scratches. The sleeve is made of 2.5 mm thick Polyurethane (PU). 30, 50, 60mm rolls can be coated.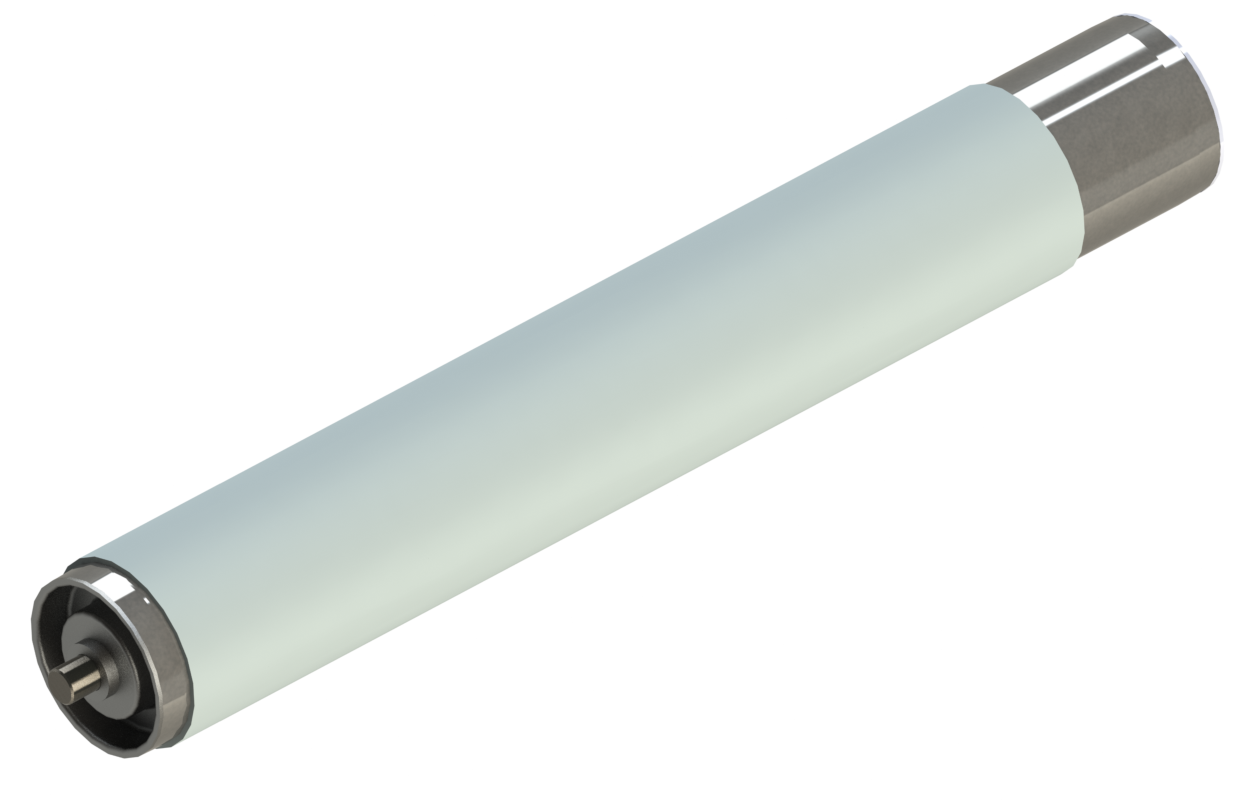 3. Grooved rollers
We can form the grooves in the produced 50mm rolls, which are necessary to transfer the movement to the roll from the main drive shaft or to one roll from another.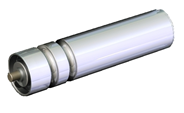 4. Rollers with plastic cones for turning conveyors
We make the conical rollers for the turning conveyor to special order. 
Types of roller shafts
1. A-G – Rollers with round axle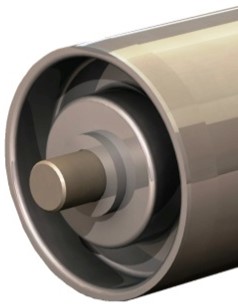 2. A-HEX – Rollers with hexagonal rod (SW 11,2)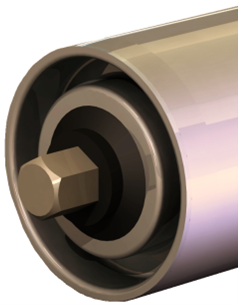 3. A-SW – Rollers with round axle and milled ends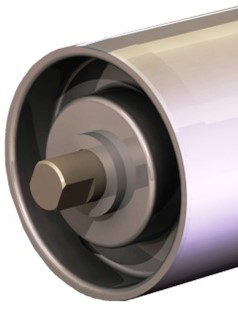 4. A-PL – Rollers with plastic caps (SW 12)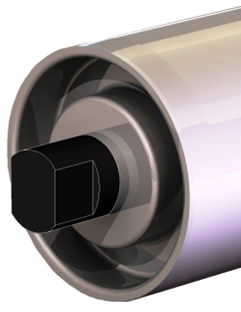 5. A-IGM – Rollers with round axle and internal threads at the ends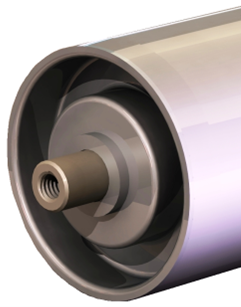 6. A-MT – Rollers with threaded axle
7. A-M – Rollers with threaded rod and locking nuts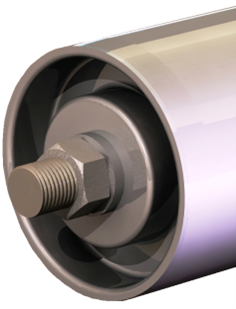 Permissible load on the roller, N: